PDR Services
The Dentist provides Mobile Paintless Dent Repairs throughout Kent. We cater for all, servicing the general public, car dealers, car rentals, fleet companies, and accident repair centres.
The usual suspects for causing minor dents are supermarket trolleys and car doors opening on to yours usually in car parks. Although often small these dings and dents can be unsightly and will de-value your vehicle.
Traditionally minor dents would be repaired in a vehicle body shop at considerable cost. For example, a £1 coin size dent on your car door would require body filler and painting including blending the paint colour into adjoining panels costing upwards of £200. Together with the loss of use of your vehicle for a few days, this could prove to be expensive and inconvenient.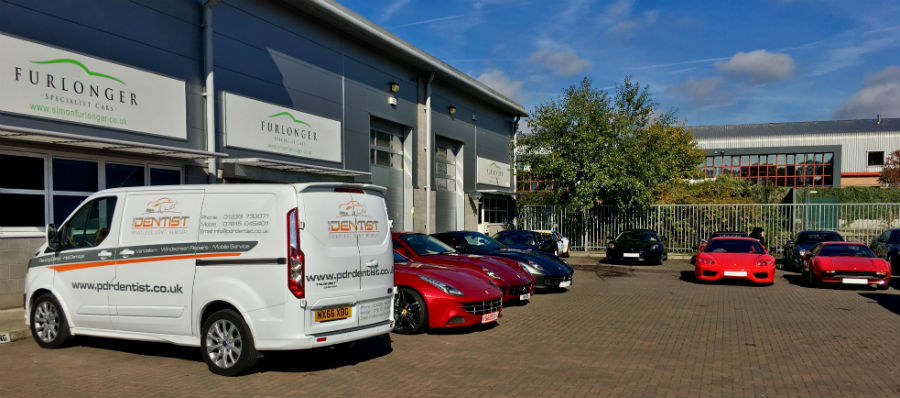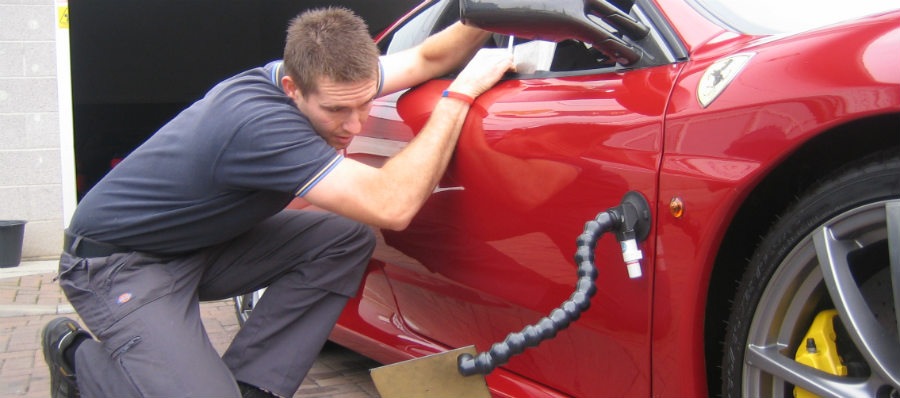 Paintless Dent Removal requires minimal or no consumables as repairs are achieved using specially machined hand tools to gently and accurately massage the dent from immediately behind and back into it's original position leaving the paint untouched and the dent completely gone. PDR repairs are usually achieved within the hour at your home or workplace which keeps labour costs to a minimum giving you the best repair at the lowest cost with car park dents starting at £60.
Although this may sound a simple process PDR is considered the most difficult skill to master in the automotive industry. The Dentist has over 15 years experience in the motor trade and offers a life time guarantee on repairs so you can be sure your vehicle will be in the best possible hands.
Please take a look for yourself at our dent repairs in the Gallery section of the website. Most dents up to the size of a football will achieve a perfect repair. Once the dent goes beyond this results begin to decrease but a great repair can still be achieved. If the paint is damaged, has been previously repaired or the location of the dent is in a difficult or inaccessible area on the vehicle the result can be affected and in some cases the PDR process cannot be carried out. With this in mind we will advise every customer of the possible results before we undertake any job ensuring complete customer satisfaction.
The Dentist purely provides a Paintless Dent Repair Services, unfortunately we do not offer paint damage repairs.